This mask has one of the most wonderful, impactful scents among the skincare products I have tried. The smell is delicate and balanced, it has sweetness without being overpowering or cloying. Which makes this mask my go to calming skincare ritual to help me slow down.
Laurel formulated this mask for Miraval Austin resort, using mostly the ingredients that could be sourced locally. Occasionally they have overstock and offer the Petal Pecan mask on Laurel web-site. I was lucky to come by it in fall last year. I've been using it once every 2-3 weeks and I am almost out now. The 50 ml jar retailed for 68 USD and came with a pretty nifty wooden spatula I use to dispense the mask.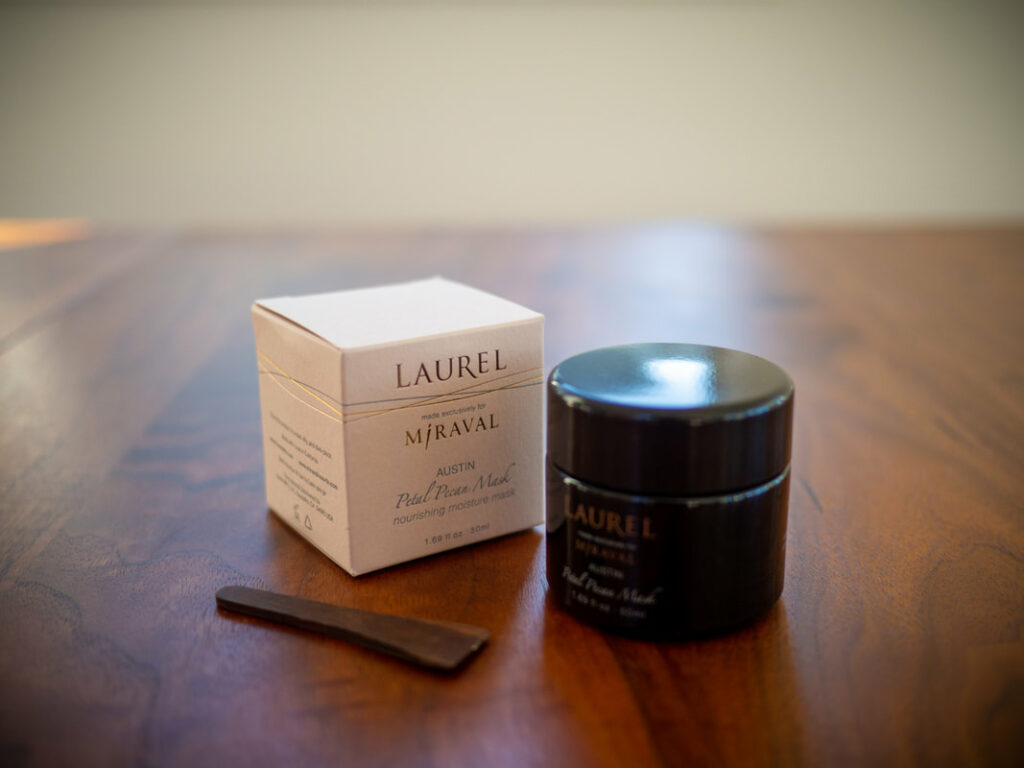 Raw honey is the base of this mask and should begin by saying that I normally do not enjoy the smell of honey. However, in this mask it's so subtle and I think the counter-balance of botanical and spice ingredients makes it a truly beautiful smell. While I think I can smell both the peaches and vanilla (both are actual ingredients), the ground chamomile and calendula plants are at the heart of the scent.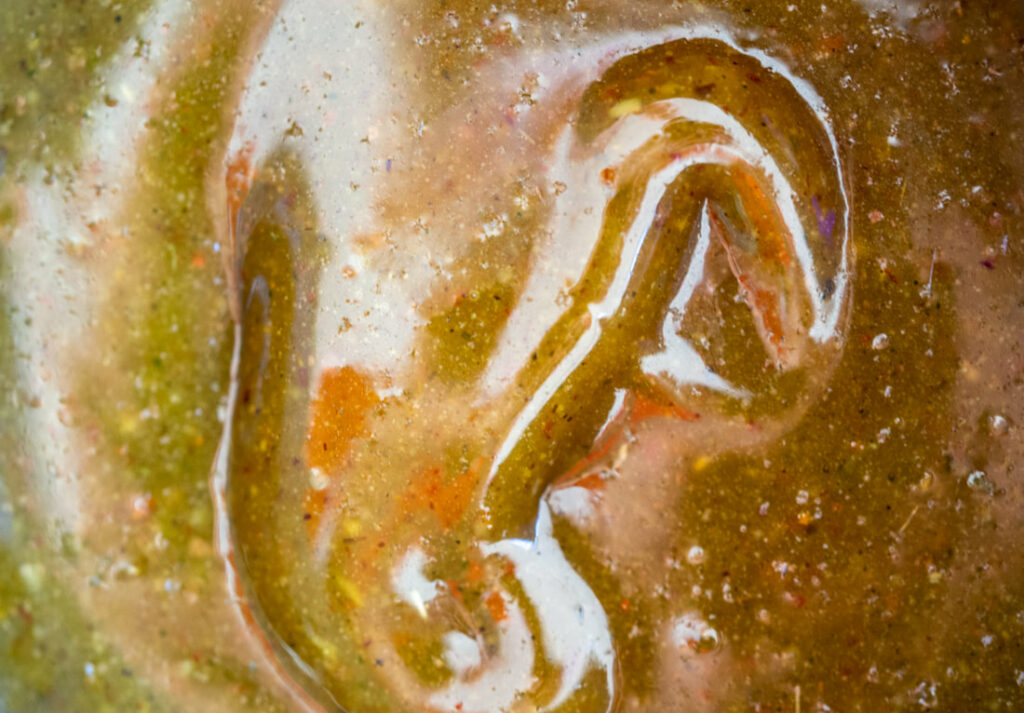 This mask is a very gentle exfoliator and for me it also doubles as a nourishing skin treatment. I begin the application process by scooping a generous amount with a wooden spatula and warming it on my fingers for a moment. Then I slowly plaster it all over my face, embracing the stickiness all while inhaling deeply. After a minute or two of honey tapping (it's a thing!) I add a few drops of water to my fingertips to help better distribute the mask. I try to avoid rubbing and instead press gently into my face and neck. I leave the mask on anywhere from 5 to 35 mins. If I am leaving it on longer I will typically mist my face in-between to re-activate the plants ingredients.
When I am ready to wash it off I do it in stages, adding a little bit of water to my fingertips and massaging the face. Working the mask in slowly allows me to feel the plant particles and the honey sugars, this is where the exfoliating power of the mask comes from and while it is very gentle, Petal Pecan mask is a very effective exfoliant for my skin. Afterwards my skin feels nourished and supple to such great degree that I don't feel the need to apply a face oil or a moisturizer.
​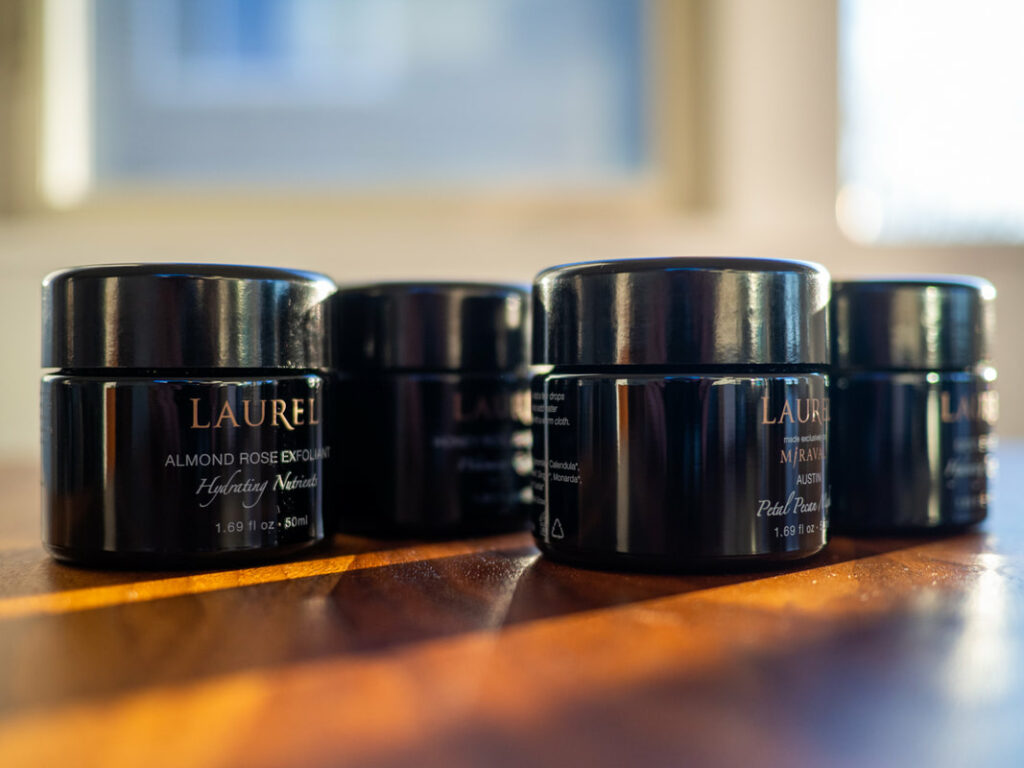 Some notes on the application –
As with any honey-based facial mask, you have to embrace the messiness. If you are unsure how to best apply a "messy" mask, I recommend trying it in shower or while taking a bath first. Initially I was also iffy, but as I became more accustomed to the texture, I started to feel confident enough applying this while wearing my favourite comfort sweater. As far as green beauty masks go, this one is actually not that messy (Problem Solver anyone 😂 ).
Also worth noting that raw honey solidifies in colder temperatures. One way to work around it is to submerge the bottom of the jar in warm water which will melt and liquify the mask (but be very careful to never submerge up to the lid so as not to get any water into the jar). However, I really don't mind scooping it out even if the mask is super hard and warming it with my hands.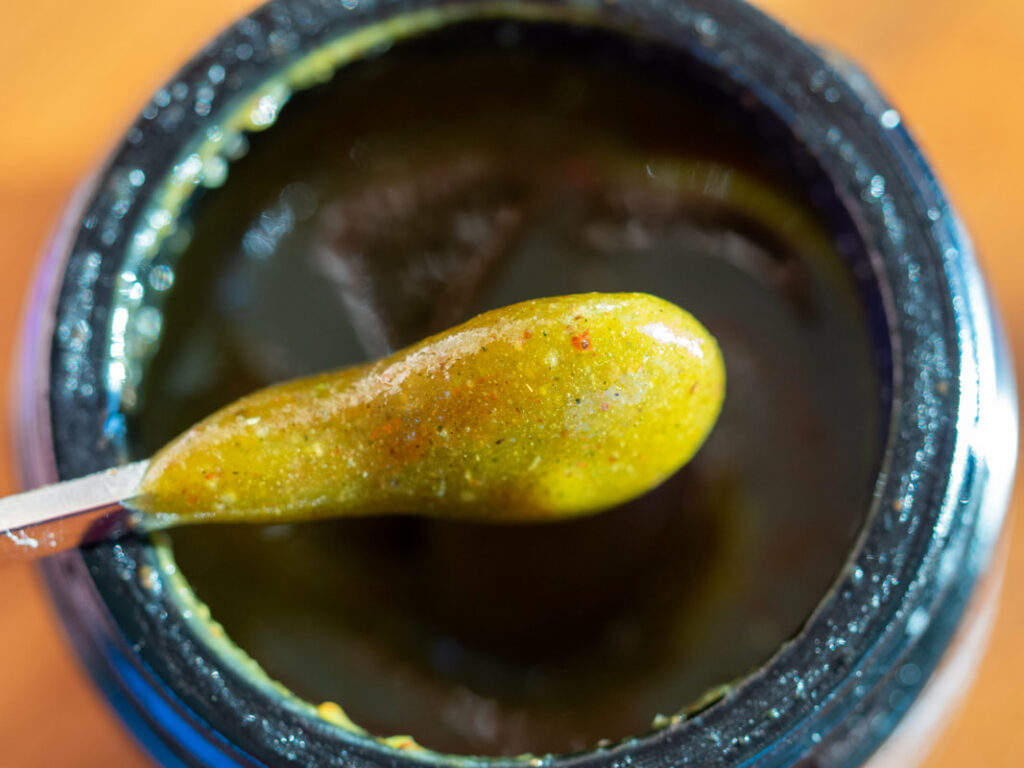 Bottom line: this is an effective, non-drying exfoliating treatment elevated to the rank of a special, calming self-care ritual thanks to its wonderful smell.

​Laurel posts on her Instagram when she has overstock available for purchase on her web-site, which in my observation happens maybe twice a year. They usually go fast 😔